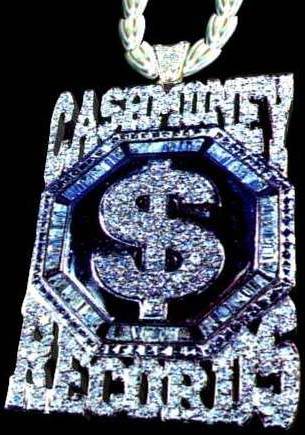 CLICK ABOVE TO ENTER CASH MONEY RECORDS
Cash Money News
Bling Bling Still A 'Way Of Life' For Lil Wayne
Lil' Wayne says that in his new video for "Way of Life," you'll see more of that stunning that's become synonymous with his label, Cash Money Records.

"You know we can't leave alone what made us," he said of the clip. "We first came with the bling bling sh-- and hit y'all with everything. We had to let y'all know we was doing it like that.

"The whole concept is a four-party day," he explained. "Every party we go to, we got Bentleys, Sprewell [rims], ice, Cristal, Jacuzzis, stretches, we doing it. Whatever."

While the themes and corresponding images of success and excess still resonate with the label, Wayne concurred that Cash Money is practically a new company. Besides additions in the past couple of years such as TQ, Mack 10, Gillie Da Kid, Boo & Gotti and Mikkey, most of the artists who first helped Cash Money rake in all those millions are gone from the fold. Juvenile, BG and Turk have bolted, leaving Wayne as the sole Hot Boy.

"The whole thing about this video is, we got a point to prove," Wayne said. "The whole world knows we lost a lot of the artists. A lot of artists have gone their separate ways and it's just me and the Big Tymers basically [of the original remaining acts]. This time we're showing them we're having fun, we still doing it, and we doing it good. Ain't no hard feelings around [here], ain't nobody hurting, we're just having fun."

Wayne said he still talks to his former groupmates and he doesn't want anybody to get it twisted when they hear the title of his new album, 500 Degreez. It's not a dis aimed at Juvenile, who sold over 4.5 million records with 400 Degreez in 1998.

"Its five [hundred] because it's a whole lot hotter," he said, cheering himself on. "Homie put a record out under Cash Money Records, 400 Degreez. That was the biggest selling record we ever put out. Instead of marking it or playing with it, I'm kind of praising it: 'That was 400 Degreez, the biggest selling [Cash Money] album.' "

Aside from his flow, which he feels is criminally underrated, the 19-year-old said his growth is helping generate the heat.

"It's just a whole lot of maturity with me," explains Weezey, who was given his own record company, Young Money Entertainment, by Cash Money co-CEO Baby on his last birthday. "I grew up, I'm into a lot more things. I got a lot more money, I get to go to other places and see a lot more. I'm talking about things everybody can relate to. With Mannie [Fresh] and Jazzy Pha on the beats, it's no way I can go wrong. I don't know if everybody's been sleeping on the boy, but I got one of the best flows in America."

Using Jazzy Pha (who just signed a 50-song production deal with Cash Money, his spokesperson said) for tracks also marks a big change for the camp that has mostly relied on Fresh's track mastering, as is incorporating tidbits from other's people music.

"It's history, man, Cash Money's first sample," Wayne said of "Way of Life." "Me and Baby going back and forth on it, and TQ's singing. It's about stunning."

The more things change, the more they stay the same.


5-22-02
The New Cash Money Records
You might remember about 6 months ago when the new Master P album drop they were no longer called no limit records they were now called the New No Limit. The same thing has almost happened with Cash Money Records. Tho the name is the same for CMR the look and sound has changed. With the Leaving of Juvenile to do his own label(UTP Records) and BG leaving because of creative differences. That Left Baby and Mannie Fresh(The Big Tymers) and 2 Hot Boys(Lil Wayne and Turk). But for most of 2001 Cash Money has been stocking the farm systme. The have signed many acts in the past year including Mack 10, TQ, Boo and Gotti off R. Kelly's label and a few other artists. The New CMR grabs every fan base including Hip-Hop, Straight Rap, and R&B. Cash Money has also added a new producer to work with Mannie Fresh. Jazze Pha who produced some of the new Big Tymers album Hood Rich will be teaming with Mannie to work on new CMR stuff. AS i said before the sound of CMR has changed. The still rap about Cars and Money like they always have, but Lil Wayne has toned it down and gave CMR a more hardcore rap sound and so does the addition of Mack 10. Cash Money hopes to be doing big things in 2002 and 2003
New Big Tymers Album.........

After a slow year in 2001, Cash Money Records is returning this year with some new heat. On April 30, the label will drop a new album from Big Tymers titled, Hood Rich. The first single, "Still Fly", is an ode to fly guys and gals in the streets and is creating a buzz among the southern bounce fans. This time out, group members, Mannie Fresh and Cash Money CEO Brian 'Baby' William (AKA Stunna) are out let heads know what 'big tymers' mean.

"Big Tymers is a state of mind," said Mannie Fresh in statement. "If you gonna do something, do it big time. If you gone get a car, go big time with it. If you gonna go to school and graduate, go to big time with it. A Big Tymer is the one that's on. They are the leaders, not the followers
Be shure to check out the new up comming artists on Juvenile's UTP records. The new artist out is Staff who has a single featuring Juvenile Called Pimps and Players. Be shure to check it out.
New Cash Money Single
Cash Money released a New single for an up comming movie featuring Wesley Snipes. The Song is entitled Undisputed Featuring, Lil Wayne, Baby and Mickey, But latley or atleast in that Song Mickey sound exactly Like Juvenile. It Might Be Me but it looks like Cash Money is out to rip off juvi.
ALL NEW CASH MONEY SHIT IN 2002
Juvenile Mired In Legal Troubles
Rapper Juvenile is doing well on the Billboard chart, but not on his mortgage payments. The Bank of New York foreclosed on its loan on the rapper's Mandeville, La., home on Aug. 29 after Juvenile failed to make any of the monthly $2,329 payments due since April, court records show. The bank authorized the St. Tammany Parish Sheriff's Office to seize the $315,000 property and sell it at auction.
Juvenile, whose real name is Terius Grey, apparently stopped making his payments shortly after his gated community's management group sued him for violating subdivision rules by parking his tour bus on the street and leaving a fleet of sports cars and four-wheel drive vehicles in his back yard. The suit was settled this summer after he agreed to follow the rules.

Meanwhile, the trial date for Juvenile to face assault charges stemming from a March incident outside a Miami comedy club has been pushed from Sept. 17 to January 7. The rapper, who allegedly hit Jackson Saintagne in the head with a champagne bottle, has plead not guilty to charges of aggravated battery with a deadly weapon, battery on a police officer, resisting arrest without violence, and disorderly conduct

Saintagne has filed a multi-milion dollar civil lawsuit against Juvenile, claiming he has been hospitalized several times since the incident

Project English 10-5-01

Back On August 29, Juvenile's new cd Project English debuted at number 2 on the Billboard 200.
Cash Money Army.....
Juvenile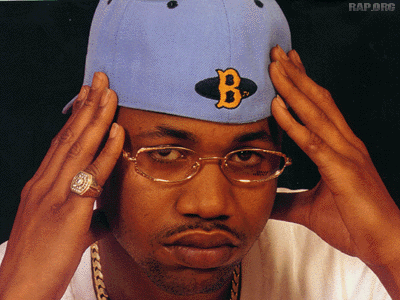 Tha.Nolia.Boy
Whether Cash Money/Universal Records artist Juvenile meant to do it or not, he most certainly changed the game of Hip-Hop music. By blazing onto the national music scene just over a year ago with a tune called "Ha", Juvenile ignited the flame that led Hip-Hop junkies straight to the Bayou and Cash Money Records. With his last full-length effort, the soon-to-be quadruple platinum 400 Degreez, still smoldering on the charts, Juvenile is fanning the flames of his success once again with the release of Tha G-Code.

A product of New Orleans' infamous Magnolia projects, Juvenile, born Terius Gray, has ascended way above sea level over the last 15 years. But it didn't start out that way. Always determined to stay focused on reaching his life's goals, Juvenile worked at the local gas plant to help support his family and allow himself the "luxury" of following his dream of being a successful rapper. "I'm about the only one from where I come from that's doing my thing," says a reflective Juvenile.

As a burgeoning local rapper, Juvenile became instrumental in blending Hip-Hop with what is known as "bounce" music. The success of "Bounce For The Juvenile," the first-ever bounce record with New Orleans local icon DJ Jimi, led to a short-lived deal with a small New York record label. Unfortunately, the experience left a bitter taste in Juve's mouth. He eventually opted to give up his cherished hobby, rather than do it injustice. Thinking back to those trying times, Juvenile laments, "They wanted me to [only] do bounce music and I was telling them, 'hey man, I'm a rapper; y'all got me twisted.'" But he couldn't stay away from what he loved so dearly. He kept his day job, as he began to frequent New Orleans' House Of Blues on Hip-Hop night to get back into his groove of his passion. "I got my feel back and I realized one thing," he says, "We didn't have a New Orleans rapper that straight up used our language, rapped for our people. Everybody wanted to be either east coast or west coast. That's where I came in."

On his way home from another exasperating day on the job, Juvenile caught the attention of Cash Money Records, then a local boutique label making big noise in the southern region. After convincing Co-CEOs Ronald "Slim" and Bryan "Baby" Williams of his abilities and determination, the Williams brothers signed Juvenile on.

Juve's first release for Cash Money Records was the underground smash Solja Rags in 1997. Solja Rags sold nearly 200,000 copies in the southern region alone and gainfully set up the super-group, Hot Boys. Composed of Juvenile and CMR labelmates Turk, Lil' Wayne, and B.G., Hot Boys debuted with Get It How You Live in 1997, mounting close to a half million sales. The success of Cash Money Records was brought to the attention of Universal Records, who promptly struck a P&D (pressing and distribution) deal with the indie label in 1998. Under this new deal, Cash Money/Universal released Juvenile's sophomore solo project, 400 Degreez. Cannoned onto the charts by heavily rotated radio hits like the infectious "Ha," "Ha (remix)" featuring Jay-Z, and "Back That Thang Up," the award-winning 400 Degreez has remained a staple on the charts for a year. Juvenile's groundbreaking album continues to be recognized as one of the top releases of 1999. The album received a Billboard Award for "R&B Album of the Year"; his hit song, "Ha," garnered a Source Award for "Single Of The Year" and Juvenile earned an American Music Award nomination for "Favorite Rap/Hip Hop Artist of the Year." Not intent to rest on his laurels, Juvenile is aiming for the stars again on his new collection.

Giving listeners a full display of his raw talent, street acumen and natural sagacity, Tha G-Code is a multiplex of Juvenile's inherent experiences, highlighted by the unerring creations of CMR in-house producer Mannie Fresh. Juvenile's unparalleled style and deliveries are showcased throughout Tha G-Code. The first single, "U Understand" is both lesson and warning, advising haters to choose their adversaries wisely. "A Million And One Things," serves as a poignant life lesson - you have to try to help yourself before someone else can come to your rescue and "Get It Right" is a head-nodding admonishment to anyone who thinks that Cash Money artists are overnight successes. The laid back 70's feel of "Never Had Sh*t" and the pointed monologues from Juve, Lil' Wayne and Big Tymers on "Lil' Boyz" are sure to be fan favorites. While "Tha Man" succinctly serves as the soundtrack to the everyday motion picture of survival in the ghetto. Finally, the title track "G-Code" appropriately sums up the album's ultimate theme that you have to live for yourself and stay true to your beliefs, no matter where you're from or who you're around.

"The 'G-Code' is a set of rules to live by," explains the rapper, "It's a way of dressing, talking, and general living... it's a code of conduct for surviving on the streets."

As the stakes in the Hip-Hop game steadily rising, Juvenile is ready for any and all of those challenges. His track record is on point. It's safe to bet on Juvenile 'cause he lives by the "G-Gode."



Juvi's Greatest Lines
It ain't no secret I'ma stunter, like Evel Knievel
Jumpin out Lex's and Hummer's, showin off for my people - Flossin Season


I ain't no pussy ass nigga (ya understand)
I'm a rapper but I'm still a gorilla (ya understand)
I'll whip ya like the Thrilla Manilla (ya understand)- Ya Understand

Look at ya, you're fuckin' up and I can tell it too
What is ya smokin'? Everything a nigga sellin' you?!
I know you could do better than that, and deserve more
Ya use to be tight with your game back in '84 - A million and one things

Welcome to tha section where it's hotter than a bitch
Niggas breakin' up bricks, niggas tryin' ta be rich - Da Magnolia

I know I need to stop but I'm solja so fuck it
Besides I'm responsible fo supplin tha public - Baller Blockin

My momma send me by my grandma, my grandma flipped out
an said we ain't gone have no evil in this house
So I rolled out scoped me an ounce sold out
but I fucked up when I started livin up in this hoes house
- Project Bitch

Yellow Viper, yellow Hummer, Yellow Benz
Yellow PT Cruiser, yellow 'Lac on rims
Drop yellow 'Vette and a platinum Rolls Royce
That's seven different cars, everyday I got a choice
On my way to pick up Joyce, she be makin me moist
Givin me head while she hummin, she can play with her voice
And she got nice thighs, a big plump ass
She could ride a dick too, make me cum fast - Shine




Lil' Wayne
Lil Wheezy
Once again, the hottest boy from the hottest block returns to heat up the rap scene with his scorching brand of poignant lyrics and silky flows. At the young age of eighteen, Lil Wayne has been hailed by fans and critics as one of the top rappers in the hip-hop game. His witty rhymes, filled with complex metaphors and sound effects, have listeners hitting the rewind button over again and again.

Born and reared in Uptown New Orleans' notoriously impoverished and crime-riddled Hollygrove community, Lil Wayne saw his share of hard times. An extremely bright and gifted child, he struggled to do the right thing. He went to school where the somewhat shy and reserved teenager excelled in academics and tried to resist the lure of the streets. Unfortunately, he soon fell victim to the streets.

In the process of surviving, Lil Wayne was exposed to local rap legends like Pimp Daddy and UNLV, both of whom were signed to Cash Money Records at the time. And like most talented youngsters his age, Lil Wayne privately wrote rhymes and dreamed of becoming a rap star. His dream would come true when a friend and rapper by the name of Lil Slim introduced him to Brian "Baby" Williams and Ronald "Slim" Williams, founders and co-CEOs of Cash Money Records, "I met Baby and Slim at an autograph session for Lil Slim," says Lil Wayne. "Baby asked me to rap for him, and I did. When I finished he gave me his card and told me to call him. I started blowing up his pager to the point where Baby saw that I really wanted to be down."

In 1993, Lil Wayne appeared on B.G.'s debut EP, True Story. Although barely out of puberty, Lil Wayne represented like a hip-hop veteran, spitting rhymes that earned him a loyal underground following in New Orleans. In 1997, a 16-year old Wayne emerged from the underground and into regional stardom as a member of the Hot Boys with fellow label-mates Juvenile, Turk and B.G. Get It How You Live, the Hot Boys' debut LP, sold over 400,000 copies throughout the South. It was also the record that placed Lil Wayne in an elite class of underground MC's who would help place the Dirty South on the top of the hip-hop heap. But Waynes's star continued to shine as he put in stellar appearances on his labelmates' top-selling albums including: B.G.'s Chopper City and It's All On You Vol. I and II, and Check Mate; Big Tymers' How You Love That and I Got That Work; Juvenile's 400 Degreez; and the Cash Money Millionaires' Baller Blockin' soundtrack.

By 1999, Lil Wayne was ready for his solo debut and Cash Money/Universal Records released his platinum-selling set, Tha Block Is Hot, which yielded the smash hit title track. Now, Lil Wayne returns with his sophomore CD, Lights Out. "I try to do better every time, make each album better than the last one," says the soft-spoken rapper. Explaining the CD title, Wayne says, "After this album, I feel like it's game over. We won. It doesn't get any better than this."

These are strong words, but they come from a rapper who snagged a 1999 Source Award nomination for "Best New Artist," and scored a Source Award for "Group Of The Year" as a member of the Hot Boys. In 2000, Lil Wayne branched out into acting with a supporting role in the Cash Money straight-to-video "Baller Blockin'" movie.

"Get Off The Corner" is the first single from the album. The riveting track finds Lil Wayne navigating street life with his characteristic plot-driven lyrics and animated delivery. "I just rap about life," he says. Resident super-producer Mannie Fresh handled production on the album. Other stand-out tracks on Lights Out include: "Hit U Up" which contains hard-core lyrics over Fresh's whimsical track, the drum n' bass-laden "F With Me Now," the bouncy "Grown Man" featuring Juvenile and Mannie Fresh, and a moving tribute to Waynes's late father titled, "Everything."

With his highly anticipated sophomore album Lights Out, Lil Wayne is set to explode on the hip-hop scene once again, as he and producer Mannie Fresh fuse tight rhymes and flawless beats into pure hotness.


B.G.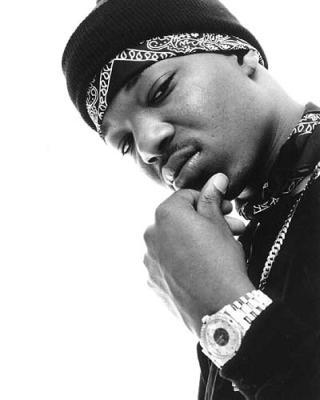 Baby Gangsta
Long before his Cash Money brethren Hot Boys, The Big Tymers and Juvenile hit the national spotlight with their stunning LPs, B.G. (AKA Baby Gangsta) was tearing up the regional charts with his poignant lyrics and awesome flow that move all who hear him for the first time. Although very few people outside of the Deep South and Midwest had heard of Baby Gangsta prior to his performance on Juvenile's platinum-selling 400 Degreez, make no mistake about it, B.G. is a seasoned veteran - a bona fide supernova set to explode on the national scene.


Born in the infamous Uptown section of New Orleans, Baby Gangsta acquired his moniker because of his reputation for doing dirt at a very early age. According to the 17-year old rap artist, his troubles are largely due to the loss of his father and his environment - one of the poorest, most dangerous urban areas in the nation. "Being from the ghetto, you get caught up sometimes," explains B.G. "I was out there acting up and doing stuff that I had no business doing - like going to jail for ditching school and breaking curfew."

B.G.'s love and appreciation for rap music eventually led him to writing and reciting rhymes. "In junior high school, I would be in the hallway giving little mini-concerts, or just writing rhymes whenever and wherever..." offers B.G. "I just knew I had it in me to make it in the rap game."

So did Ronald "Slim" Williams and his brother Bryan "Baby" Williams, the owners of Cash Money Records who signed B.G. at the tender age of eleven years old. In no time, B.G. went from being an unknown local rapper with a reputation for rowdiness to being one of the region's most prolific rhymers. His debut LP, the eerie semi-autobiographical True Story created a major stir in his hometown, easily outselling big name acts two to one regionally. The album established the young lyricist as the heir apparent to hard-core reality-based rappers.

He followed that up with his equally stunning sophomore album, Chopper City, which sold over 100,000 units, but it wasn't until he dropped It's All On You Volumes I & II that the name B.G. began to ring around the nation's underground. Both volumes sold over 250,000 apiece. As a member of the Hot Boys, an all-star hip-hop dream team featuring Juvenile, Lil' Wayne and Young Turk, he furthered his status as a regional superstar with an album titled, Get It How U Live. So popular is B.G., that his classic hits "Uptown Thang" and the sparkling baller's anthem "Get Your Shine On" can still move the crowd in any club down South or in the Midwest.

Now, with Cash Money's association with Universal Records, B.G. is set to explode in the national scene with his fourth solo album, "Chopper City In The Ghetto". Produced by the up & coming Mannie Fresh, "Chopper City In The Ghetto" takes the listener on a whirl-wind tour through the rough and tumble terrain that is B.G.'s home - New Orleans' Uptown section (AKA Chopper City). "Chopper City is another word for an AK-47 assault rifle," explains B.G. The AK-47 can be analogous to B.G.'s lyrical style and flow which comes off with a force so deadly and so precise that there is no way to ignore it's impact. On the eerily anthemic lead single, "Cash Money Is An Army", B.G. spits venomous lyrics amped by Mannie's moog-induced bass-line and a tight bounce-inspired beat.

Indeed, B.G.'s "Chopper City In The Ghetto" packs enough rounds to ensure a rapid-fire secession of hits throughout the spring and summer, making B.G. and the Cash Money clique the soldiers to watch in 2000. Or, as B.G. puts it, "We're coming in the rap game knocking thangs down, so you either gotta roll with us or get rolled over."


Universal Music Group



Mack 10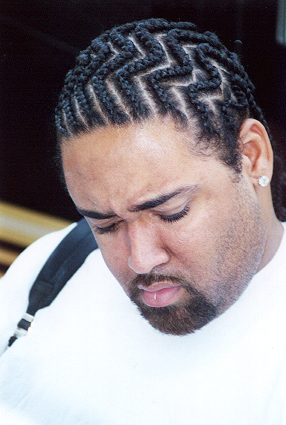 b. D. Rolison, 9 August 1971, Inglewood, California, USA. This protg of Ice Cube spent his early years involved in the seedier side of Los Angeles street life, but got his big break when he came to the attention of Ice Cube and signed a deal with Priority Records. He enjoyed instant success with his self-titled 1995 debut. Featuring the minor hit single "Foe Life", the album was a vivid depiction of gangsta life that verged on the self-parodic at times. The track "Westside Slaughterhouse" featured Mack 10 alongside Ice Cube and WC, an early outing for the self-styled hip-hop supergroup Westside Connection. The trio's US Top 5 debut Bow Down was followed by Mack 10's sophomore set, Based On A True Story, which also went gold. The rapper also enjoyed two radio hits with his contributions to the soundtracks of The Substitute ("Hoo-Bangin'") and Rhyme & Reason ("Nothing But The Cavi Hit", recorded with Tha Dogg Pound ). He also set-up his own Mack One-O Productions and Hoo-Bangin' Records enterprises. The Recipe and The Paper Route provided further proof of the popularity of his extreme style
Big Tymers
Tha.Numba.One.Stunnas
Just what does it take to be a Big Tymer, an uptown shiner, and number one stunner? Well, according to New Orleans natives Mannie Fresh and Bryan "Baby" Williams, the duo known as the Big Tymers, it takes a lot more than a few dollars in the bank, a fancy car and some iced-out jewelry. They believe that making it "big time" is more than materialism; it is a certain state of mind that allows you to transcend hard times and a harsh environment to prosper, despite all of the negativity that society may throw your way. Mannie is Cash Money's resident super-producer, the man behind Juvenile's quadruple platinum selling "400 Degreez", which spawned hits such as "Back That Thang Up", and fellow rapper B.G.'s smash hit "Bling, Bling". In addition to serving as one half of the duo, Baby is also the co-CEO of Cash Money Records.

"Big Tymers is a state of mind", explains Mannie. "If you gonna do something, do it big time, If you gonna get a car, go big time with it. If you gonna go to school and graduate, go to big time with it". A Big Tymer is the one that's on. They are the leader, not the follower".

"Me and Fresh invented the Big Tymers concept because it was our thing", adds Baby. "Me and Fresh, we just regular people that like to have things because growing up we didn't have sh*t".

The Big Tymers made their debut in 1997 on the B.G. underground classic, "It's All On You Vol. 2", when the fellas went into the booth and started clowning around on the mic for an intro to the album. The result sounded so good that the two decided to do a whole verse, and thus the Big Tymers were born. "One day we caught a verse on one of B.G.'s songs and our audience took a liking to us. So we said that we could do this", explains Mannie. "We don't rap, we game-spit".

The Big Tymers' free-wheeling lyrical improvisation and larger than life persona, combined with Mannie Fresh's superb production, which meshes live instrumentation inspired by 70's old school R&B, a touch of New Orleans bounce and classic hip-hop, made their Universal Records debut "How You Luv That, Vol. 2" a jewel. Apparently, half a million other people felt the record was something special as "How You Luv That, Vol. 2" went Gold.

Now, hot off the heels of Cash Money's tremendously successful run in 1999, Cash Money's number one stunners return with their sophomore LP, "I Got That Work". "I Got That Work is a street saying for hustling", explains Baby. "Since we hustling music, we just want the world to know that we got that work".

Staying true to the same basic formula that has brought them this far, "I Got That Work" is a stunning LP that finds both Manny and Baby spitting game at the top of their form. On "Get Your Roll On", the LP's lead single and video, the two kick back like a couple of old school players riding a 70's inspired pimped-out groove that Mannie tweaks to perfection. "Get Your Roll On is actually a song that we have been performing around the country on tour", says Mannie. "The audience response has been so strong that we just decided to do it as a single". Another sure-fire winner is "No. 1 Stunner", which features Baby flexing his game-spitting on the solo tip. On this bubbly bare beat track, Baby shines like a brand new ice blue diamond set in a ring of polished platinum. Not to be outdone, Mannie checks in with a solo joint called "10 Ways To Run G". The song is a highly cautionary narrative about three different street situations with Mannie offering the listener ten different ways to handle them all.

Once again, Cash Money has delivered yet another stellar album for fans and critics to feast on. And given the high quality production and earth-quakin' performances that Baby and Mannie give, look for "I Got That Work" to keep stereos busy well into the year 2001.




Scroll Down For Picks